✨Elf Poop✨ Peppermint Oil and Cinnamon Hot Cocoa Scented Bar Soap with Nutmeg
Regular price
Sale price
$9.50 USD
Unit price
per
Sale
Sold out
The winter months are long and cold and nothing warms you up like a cup of hot cocoa (or a hot bath!) Combine both with this bar of soap- the crisp fresh smell of peppermint combines with the comforting aroma of cocoa and makes for a gentle solution to your dry, itchy winter skin. Topped with a soap candy cane and dusted with nutmeg, this bar is going to be a tough one to not take a bite out of! 
Beach Witch Bars are colored with cruelty free mica colorant and have a food based vegan oil moisturizing recipe guaranteed to keep your skin smelling fresh and smooth as butter!
Ingredients: walnut oil, coconut oil, olive oil, castor oil, full moon water, cruelty free mica, cinnamon hot cocoa fragrance oil, peppermint oil, paper straw (remove before use), and a soap dough charm- yes,  the candy canes are made of soap too! 
Care Instructions

Keep your soap in a draining soap dish to get the longest use, do not let soap sit in standing water!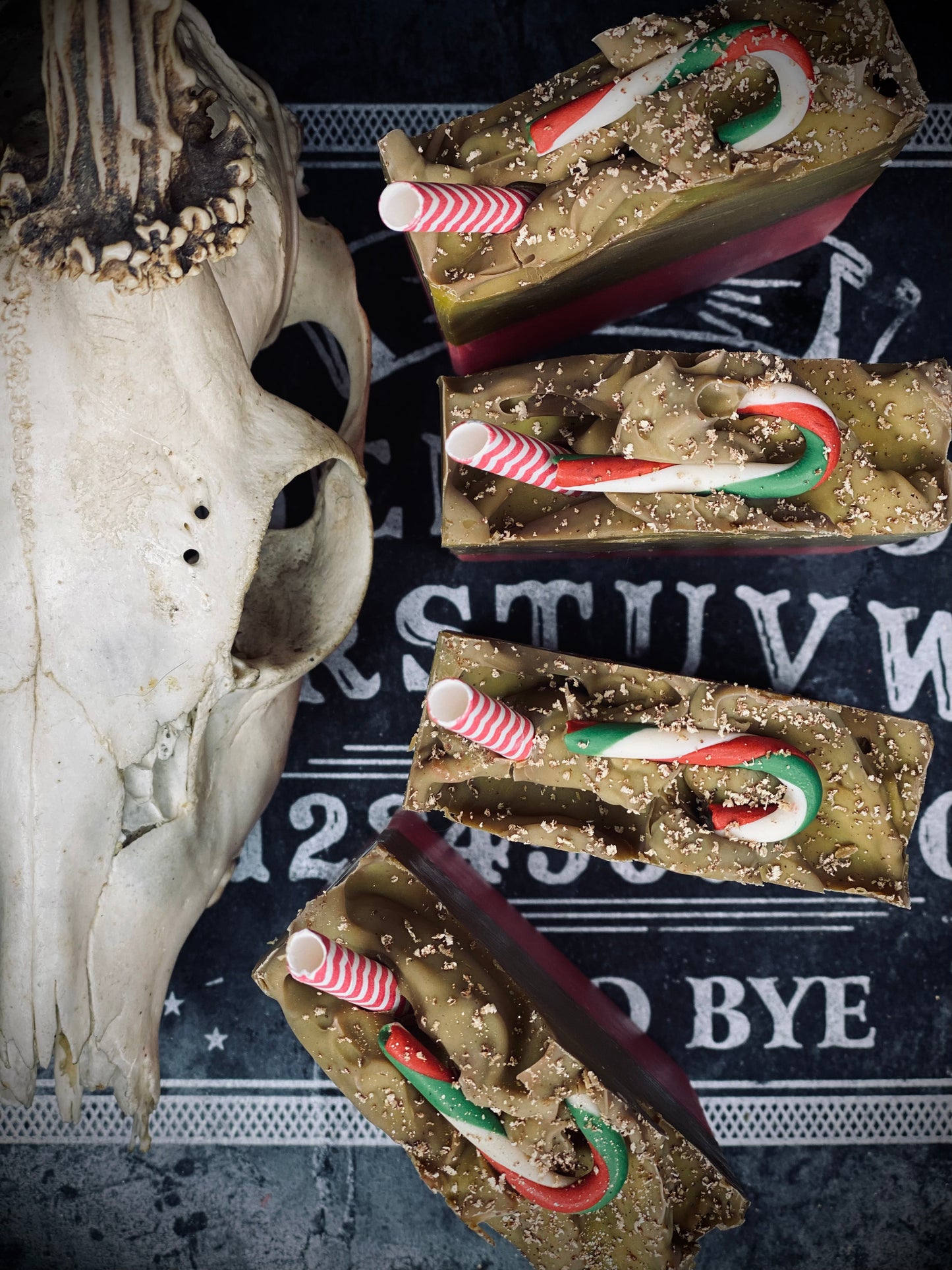 Shop Local
Beach Witch Bars is proud to support New England based products. Our oils, salts, herbs and stones are from shops in Rhode Island and Massachusetts. We are proud to support local small family run businesses and will continue to do so as Beach Witch grows.