"Gingerbready For It" Cinnamon Hot Caramel Cocoa Bar Soap
Regular price
Sale price
$10.50 USD
Unit price
per
Sale
Sold out
Are you gingerbready for it?? The holidays are right around the corner so these little guys are every holiday treat you love rolled into one. Cinnamon, hot chocolate and nutmeg sprinkle that looks like it's right off the top of your iced chestnut praline latté. 
Nutmeg is a favorite spice of mine not only during the holiday season. Nutmeg is the spice of LUCK! Whether luck in your day to day, nutmeg is also supposed to bring luck during travel. There is always a whole nutmeg tucked in a plastic baggie in my makeup bag when I travel. Also from a bartender's perspective, a little sprinkle of nutmeg in a drink is divine- a painkiller is a favorite of mine, also try it in holiday eggnog!
Beach Witch Bars are colored with cruelty free mica colorant and have a triple oil moisturizing recipe guaranteed to keep your skin smelling fresh and smooth as butter.
Ingredients: walnut oil, coconut oil, castor oil, olive oil, full moon water, fragrance oil, cruelty- free mica, nutmeg
Care Instructions

Keep your soap in a draining soap dish to get the longest use, do not let soap sit in standing water!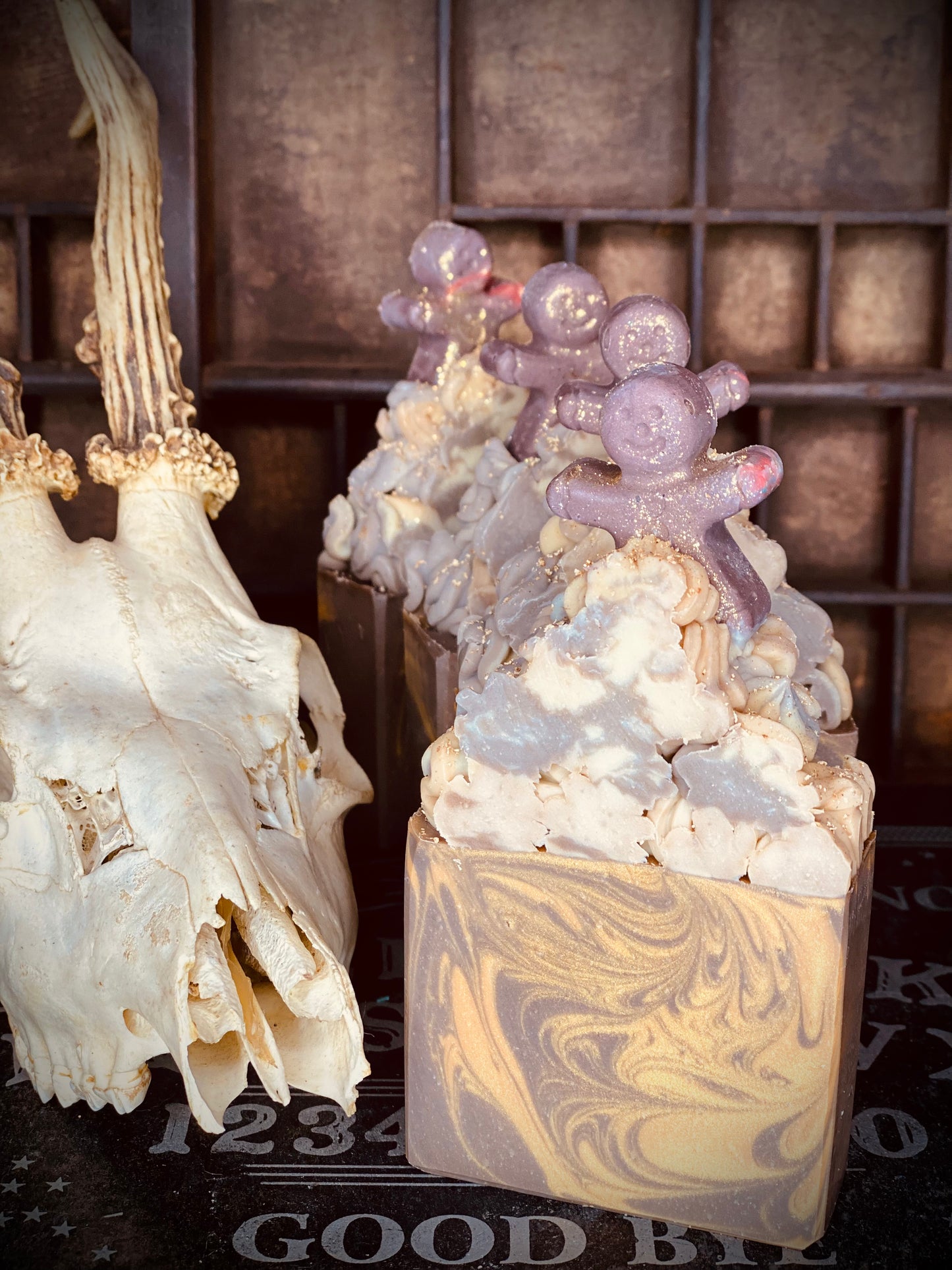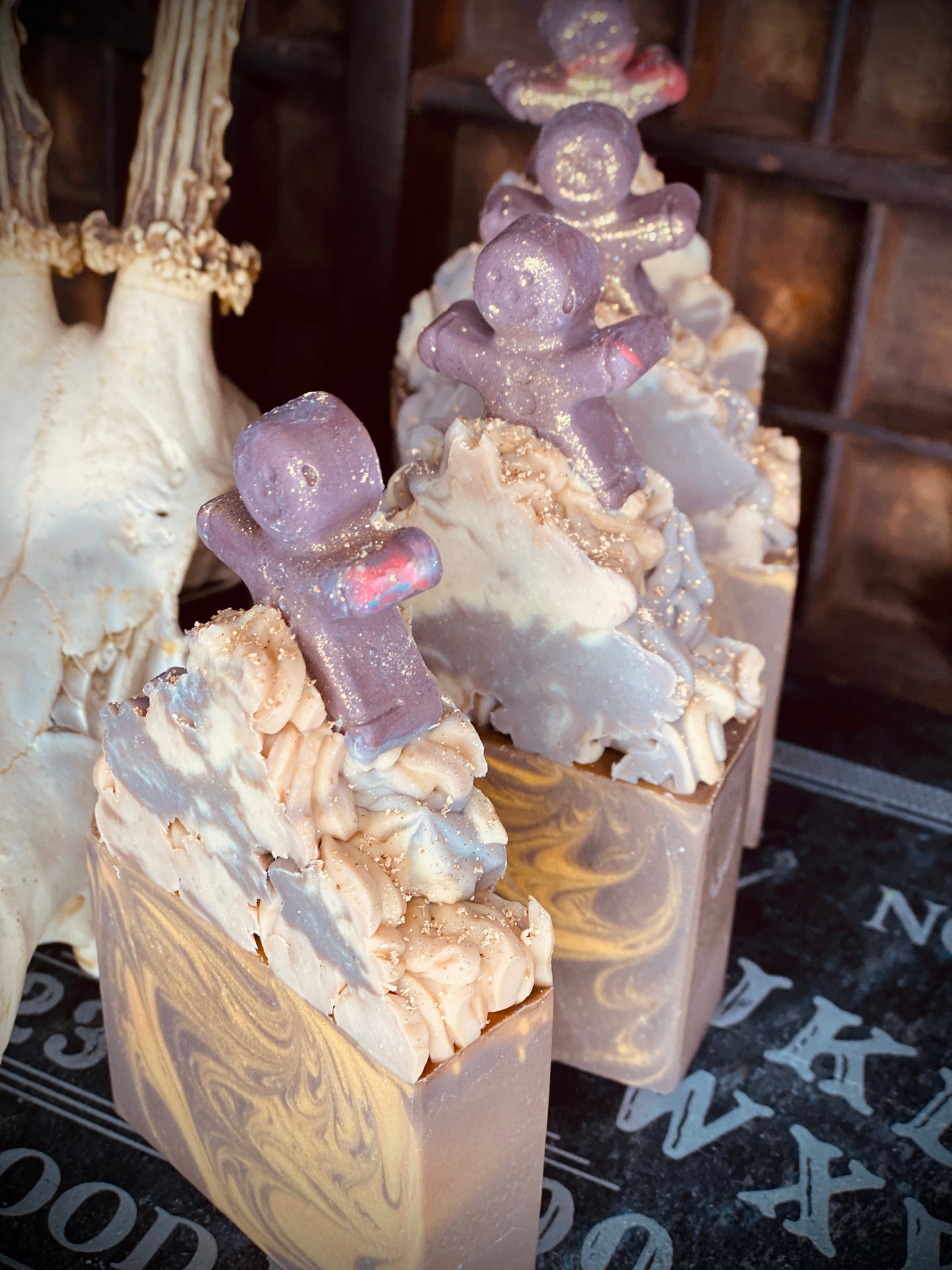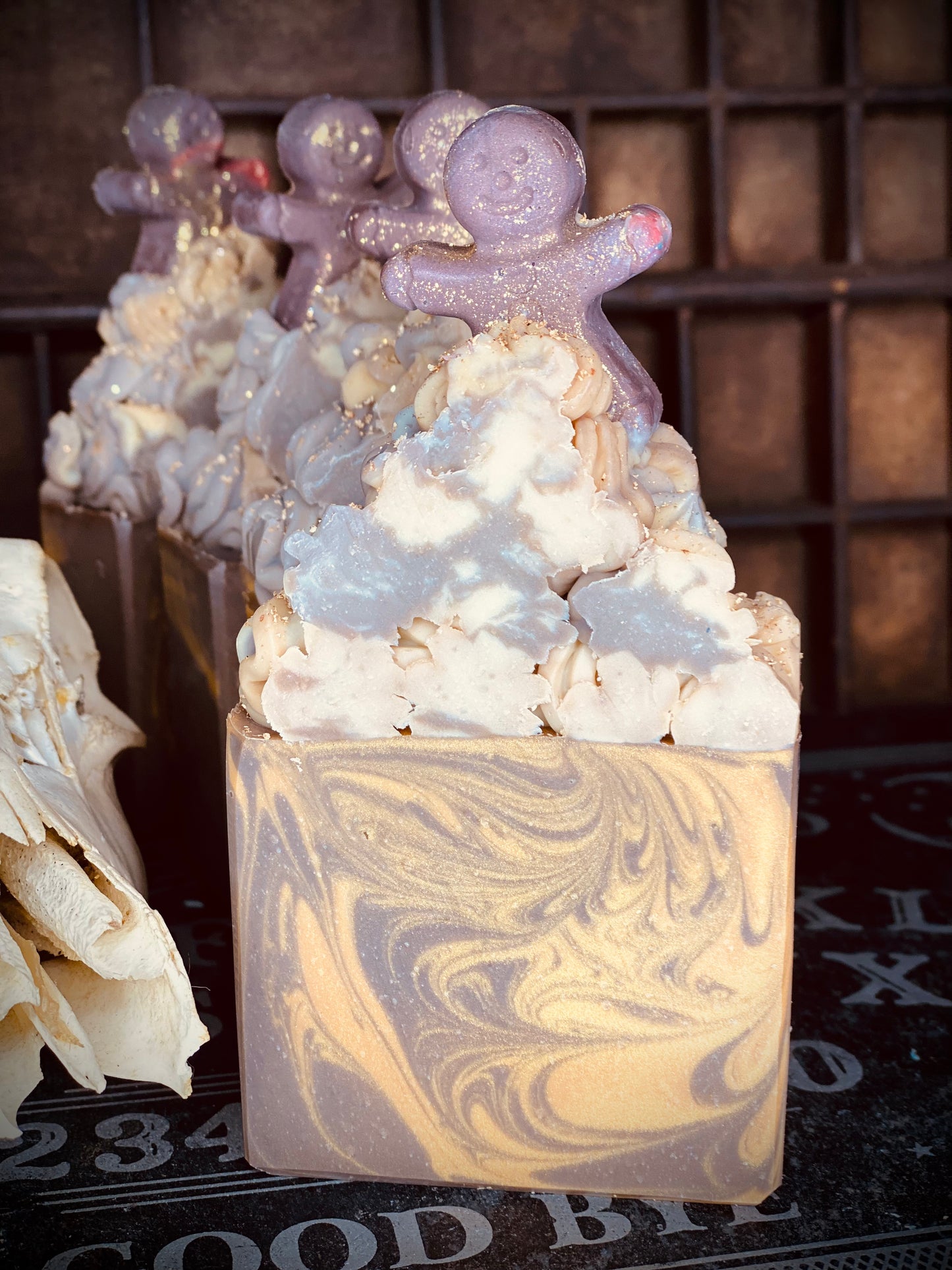 Shop Local
Beach Witch Bars is proud to support New England based products. Our oils, salts, herbs and stones are from shops in Rhode Island and Massachusetts. We are proud to support local small family run businesses and will continue to do so as Beach Witch grows.